Mindfulness has come a long way in the past few years as it's popularity continues to increase among men, women, and children alike. It's being heralded as the next big business boom as benefits like less stress, increased productivity, improved focus, and a stronger business culture make it a no-brainer business decision.
The question though is this just a fad or will it fade away into the background once the novelty has worn off? To answer this question I think it's important to look at what's happening in the world around us today and where we are collectively headed.
It's no secret that we are in an era of disruption as technology continues to not only change the way we connect with each other but also the way we do business. Even job security and stability in business are rapidly becoming a thing of the past as businesses struggle to keep up with their competitors.
I don't think it's any coincidence either that people in general also appear to be more anxious about the future and less focused and balanced in their own lives. Really, our lives should be getting simpler and our time being more freed up as technology advances but the opposite appears to be happening.
I have no doubt that meditation and mindfulness is not only going to continue to be in demand but it will ultimately become a must for just about everyone who is over-stressed in their lives. Yes, it also has massive business benefits but that is just a flow-on affect from each individual finding more peace and calm in their lives.
Mindfulness Business Benefits
Here are some of the main reasons why meditation and mindfulness is good for business:
1. Improved Decision Making
When we are able to step back from our thoughts and be able to notice which thoughts are reactive and which thoughts are productive then our decision making process instantly improves. It means we can let go of the knee-jerk reactions that may cause us to make fear-based decisions instead of empowered ones.
2. Better Focus 
Recent studies in the workplace show that employees are finding it harder to stay focused at work and as a result it's having a negative impact on productivity. This has led to a rise in demand for focus management training among business. Mindfulness is one of the simplest ways to help to train the mind to stay focused no matter what's going on around you.
3. Happier Relationships
By being more mindful when relating to others it's easier to stay calm, and focus on being open and receptive, rather than becoming aggressive or defensive in communication. Mindfulness meditation has also been shown to enhance empathy towards others and decrease negativity.
4. Reduced Stress
When you practice mindfulness on a daily basis then you are going to get the best results from it which includes helping the mind and body to unwind from the busyness of the day. It also helps you to become more mental  and emotional resilience to everyday stress while giving you a stronger sense of calm and balance.
 5. Improved Problem Solving
One of the really cool things that mindfulness helps with is to access the creative parts of your brain. When this happens then it gets easier to see solutions for problems that may not have been available to you if your mind was stuck in focusing on the problem rather than looking for a solution.
The fact is that the business environment is going to continue to get more disruptive as time goes on. That's why there's such a big rise in people now looking to move away from getting paid a wage to build someone else's dream and instead embrace their inner entrepreneur.
If that's you, or even if you are still working for someone else, then now is a great time to get started on adding in a few minutes of meditation into your day.  This will help you to enjoy more calm and peace of mind no matter what direction your life moves in.
If you enjoyed this post please comment and share if you want more content like this.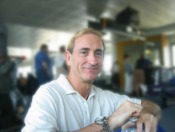 Michael Atma
Meditation Dojo Blog
Skype: michaelatma
Email: Michael@MichaelAtma.com
"I Teach You how to live a Happier, Healthier and More Fulfilling Life in Just 5-Minutes a Day!"
PS: Learn How To Do Mindful Meditation For Free In Just 5-Minutes A Day – Click Here For Instant Access
https://www.meditationdojo.com/wp-content/uploads/2016/06/Why-Mindfulness-In-Business-Is-Booming-Featured.jpg
300
700
Michael Atma
http://www.meditationdojo.com/wp-content/uploads/2017/01/Meditation-Dojo-2017-5-300x77.png
Michael Atma
2016-06-30 06:24:34
2016-10-10 03:44:05
Why Mindfulness In Business Is Booming