If you want to know some of the little known benefits of mindfulness and relationships, then make sure you watch the video below.
This video will share with you unique ways how even a few minutes a day of meditation can improve your relationships and deepen your connection with people.
Mindfulness Meditation Relationships Are Happier and Healthier
Now this might sound like a bold claim but I can tell you from my own experience that mindfulness meditation works in two ways. First, it helps you to feel better about yourself because you have a deeper sense of calmness and ease about you. Second, this has a flow on affect to others which makes communicating and relating much easier.
In other research it's also been revealed that meditation is scientifically proven to improve the quality of your sex life and increase your sex drive. So you might be wondering exactly how meditation can have anything to do with better quality relationships and that's exactly what I'm going to talk about in the video below – please enjoy!
Mindfulness and Relationships Get Answered Video
I hope this video helped you to get some unique insights into how mindfulness can be an awesome tool to enjoy healthier and happier relationships with everyone you connect with in your life. Whenever we have a challenge in a relationship it's always a good opportunity for us to learn more about ourselves so that we can love deeper and live freer.
If you enjoyed this post please comment and share if you want more content like this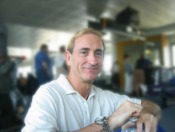 Michael Atma
Meditation Dojo Blog
Skype: michaelatma
Email: Michael@MichaelAtma.com
"I Teach You how to live a Happier, Healthier and More Fulfilling Life in Just 5 Minutes a Day!"
PS: If You Want to Have Less Stress, More Energy and Imroved Relationships (Unless You Already Have an Amazing Life) – Click Here For Instant Access
https://www.meditationdojo.com/wp-content/uploads/2015/09/Secrets-of-mindfulness-and-relationships-featured.png
274
640
Michael Atma
http://www.meditationdojo.com/wp-content/uploads/2017/01/Meditation-Dojo-2017-5-300x77.png
Michael Atma
2015-09-15 08:47:59
2016-10-11 08:10:44
Secrets of Mindfulness and Relationships