Today I am going to share with you some mindfulness and stress reduction tips to help you have less stress and more calm in your everyday life.
Meditation and mindfulness has been my number one tool to not only manage stress on a daily basis but to also enjoy more overall balance and peace of mind.
Mindfulness and Stress Management
So what exactly is mindfulness?
Mindfulness meditation is when you focus on bring your mind and body together to experience being present in the here and now. When you breathe in and out mindfully, then you bring your mind back to your body instead of the mind being distracted by thoughts of the past or the future.
When your mind is there with your body, you are established in the present moment. When this happens, then the condition for happiness naturally arises. Thinking about the past in a way that causes you to have negative thoughts about yourself or your life, or worrying about what the future might bring – all leads to stress.
This stress then causes your nervous system to become unbalanced which results in all sorts of ailments ranging from headaches and anxiety, to depression and illness. Mindfulness meditation exercises helps to bring your nervous system back into balance as you focus on being aware of your thoughts and feelings right now and accepting them, instead of judging them.
This simple act of acceptance of what is going on both within you and around you is one of the most powerful ways to reduce stress and through learning how to step back from the busy mind allow happiness and joy to naturally arise just by being present in the moment.
For many people happiness is a destination to be arrived at when certain conditions are met. While for others, they are so busy in their lives that they rarely find the time to slow down enough to enjoy what they are doing, let alone feel happy and fully alive.
In the video below, I'm going to share with you a simple mindfulness exercise that will show you how to step aside and watch your own mind for instant calm and balance.
Mindfulness Stress Reduction Meditation

Was this helpful? Did you have an experience of the power of mindfulness stress reduction for yourself during the exercise? It really is the most natural and easy way to bring instant happiness and calm to your life anytime and anywhere you like.
Practice this exercise at least once a day for the next 7 days to get a really good feel for what it can do for you in terms of less stress and more calm. Then, if you want to try more mindfulness exercises to go meditate even deeper and stay happier and relaxed even longer, then join my seven day meditation program for free right here.
If you enjoyed this post please comment and share if you want more content like this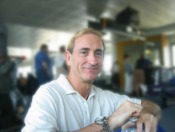 Michael Atma
Meditation Dojo Blog
Skype: michaelatma
Email: Michael@MichaelAtma.com
"I Teach You how to live a Happier, Healthier and More Fulfilling Life in Just 5 Minutes a Day!"
https://www.meditationdojo.com/wp-content/uploads/2015/09/Mindfulness-and-Stress-Reduction-Tips-Featured1.jpg
274
640
Michael Atma
http://www.meditationdojo.com/wp-content/uploads/2017/01/Meditation-Dojo-2017-5-300x77.png
Michael Atma
2015-09-21 07:42:04
2017-06-13 06:55:15
Mindfulness and Stress Reduction Tips