Perhaps learning how to meditate hasn't been the easiest thing for you in the past but that's all about to change.
The first thing to realize is that it is not only possible for anyone to meditate, it's a certainty if you simply don't give up looking for the meditation technique or teacher that can help you get past whatever mental or physical road blocks are in the way.
Learning How to Meditate For Beginners
Let's face it, we were all beginners at one point. In fact, I wasn't just a beginner, I was a massive skeptic. So to say I had just a few hurdles to overcome is an understatement. The other thing to consider is that it's really important to keep an open mind as to what meditation is because sometimes it's our preconceived ideas, or expectations that kill it for us.
I was fortunate to have a good group of friends who helped me to get over myself as I got started on my meditation journey. But even if you don't have any support, don't let that be a reason that you miss out on the most powerful tool I have ever come across that can change every part of your life – just from enjoying some quite time each day!
Here's How You Can Meditate Now Video
I hope this video helped you to look at meditation from a different perspective so that it makes it easier for you to not only learn to meditate, but also to enjoy it. I believe that meditation should always be a fun part of your everyday life, and not just another thing to add to our 'to-do' list.
The easiest way to make your meditation sessions more fun is to find one that is easy for you to practice and that give you an almost instant sense of calmness and clarity. It may not happen with the first meditation or mindfulness technique you try but keep on trying other techniques until you find the one that works for you – it'll be well worth the wait.
If you enjoyed this post please comment and share if you want more content like this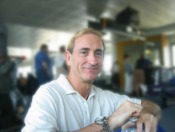 Michael Atma
Meditation Dojo Blog
Skype: michaelatma
Email: Michael@MichaelAtma.com
"I Teach You how to live a Happier, Healthier and More Fulfilling Life in Just 5 Minutes a Day!"
PS: If You Want to Meditate With Ease, in Just 5 Minutes a Day (Unless You Already Find it Easy) – Click Here For Instant Access
https://www.meditationdojo.com/wp-content/uploads/2015/09/meditate-with-ease-featured.png
300
700
Michael Atma
http://www.meditationdojo.com/wp-content/uploads/2017/01/Meditation-Dojo-2017-5-300x77.png
Michael Atma
2015-09-14 07:55:27
2016-10-12 05:01:23
Learning How To Meditate With Ease