Click here to add your own text
Imagine If A Wrong Decision In Your Online Business Meant Death… How Would Your Approach Be Different?
Revealed On This Page – How I, Jason Fladlien, Was Able To Uncover Unknown Secrets Of Success Only Known By 0.00000000214% Of The World's Population!
It started innocent enough. I was browsing Reddit one day when I saw a post about the dead bodies of Mt. Everest.
These are climbers who died attempting to climb the tallest mountain in the world… yet are too high to be able to get down. Year after year aspiring summiteers pass these dead bodies which serve as a stark reminder how dangerous high altitude climbing can be.
Curiosity piqued I started reading up on Mt. Everest.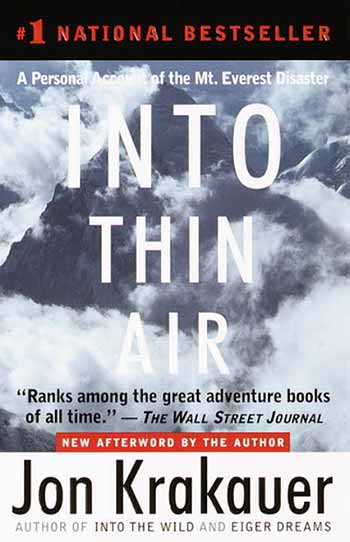 Before I knew it, I was reading "Into Thin Air" by Jon Krakauer on my Kindle. This documented first hand the 1996 tragedy where X climbers died. You might've seen the Movie they released last year called EVEREST which portrays a Hollywood version of those events.
If you know me at all, when I get interested in something I get downright obsessive about it. In short order, I started reading every book I could find on Everest, and when that wasn't enough, I started reading all the high altitude climbing classics documenting legendary climbs and climbers.
After consuming dozens upon dozens of books on this subject, one climber stood out to me – a gentleman named Ed Viesturs. See, there are only 14 mountains in the whole world that over 8000 meters tall. As of today, there are only 33 people in the whole world who have summited all 14 of these peaks. Of those 33, only 15 have done it without the help of supplemental oxygen.
Ed was the 5th person in the world to accomplish this feat…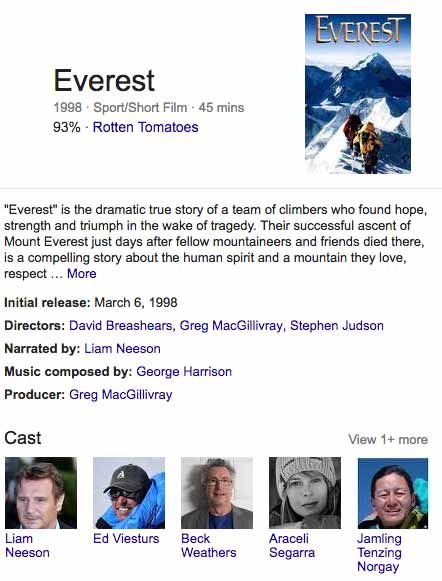 Ed was on the mountain during the 1996 Everest tragedy because he was the star of the IMAX film also named Everest. With millions of dollars in cost and months of logistics on the line, they jeopardized everything to provide assistance to help save lives.
What I liked most about Ed is unlike almost every other high altitude climber, his approach was markedly different. Many climbers take rash and unnecessary risks under a spell of "summit fever" to try to climb mountains – and unlike a business where you might lose some money and time – on the mountains, you can lose your life.
For example, Annapurna has a fatality rate of 3 to 1 – meaning for every 3 people who reach the top, one person dies trying.
I want you to imagine this… you've put tens of thousands of dollars at the very least to get the permit, arrange travel, and so forth to even attempt a climb. On top of that, you've spent months training. Beyond that, you've spent weeks on the mountain itself acclimatizing to prime yourself for your summit push. Now summit day comes and you only have one shot to make it…
You can see why people, in this emotional state, make decisions which end up leading to their death. Many of Ed's climbing friends are no longer among us for this very reason.
Not only has Ed lived due to his unique approach… he's also, as a guide, never lost a client, either – which is virtually unheard of in high altitude climbing.
By A Twist Of Fate I Was Introduced To Ed
I remember the day vividly. I was in in Salt Lake City, flown down to critique a 3 day seminar to help them optimize their close rates. Sitting next to me was a gentleman named Rich Christiansen, a massively successful businessman in his own right who I immediately hit it off with.
We talk business for hours, no joke. As we were about to leave Rich's wife asked me what I liked to do for fun. I told her I liked to trek along the mountain ranges near where I live in California and that I also had a fascination with reading about high altitude climbing. That's when their eyes lit up. I then said that my favorite book I ever read was called "No Shortcuts To The Top" by Ed Viesturs.
Small world – Rich knew Ed personally and graciously put me in touch with him. My agenda was simple – I wanted to extract every secret to success that Ed had locked in his head, and translate it to you to help you with all your business endeavors, and to help you climb and summit your own "Mt. Everests" in your mind.
My Appeal To Ed Was Simple
I do all the work to get the product created, the sales letter, the members area, the support, the outline, the structure of the course and so on — and he openly shares and answers every question I have… and we split the profits on all the sales.
I told him it wouldn't be a lot because I said, while we do intend to sell this for $49.95 to the public — I wanted to offer you a deal for the first 48 hours to get this for just $19.95.
The result is a product Ed and I created together, published by Rapid Crush Inc. called Above Boundaries… and if you get a chance to learn the secrets of a legend like Ed for just $19.95, you make the investment ASAP.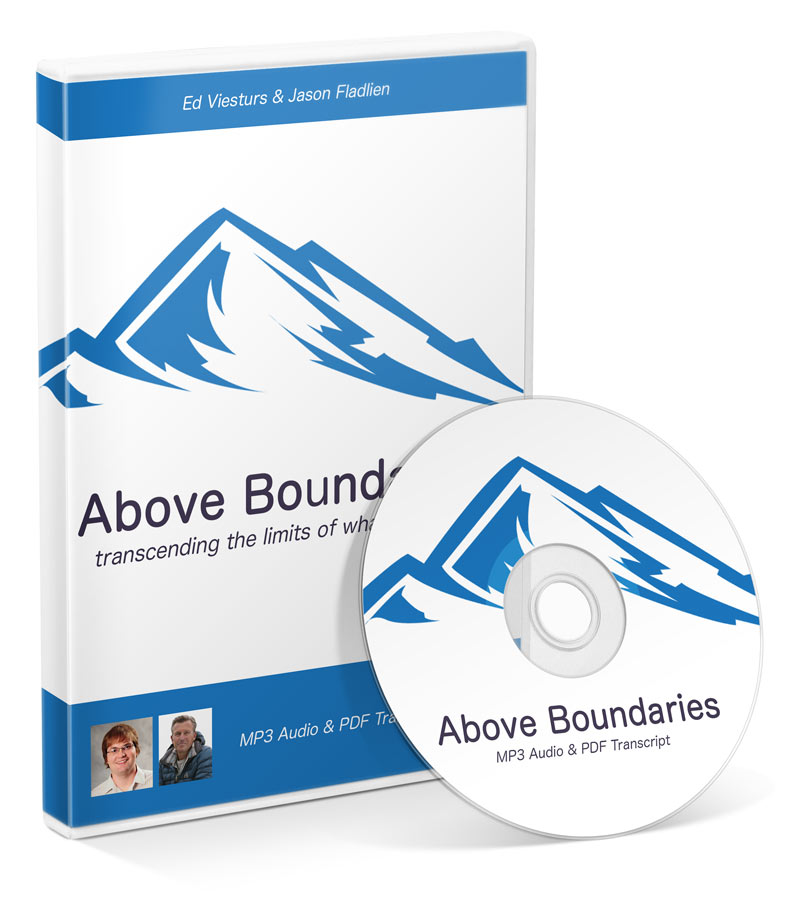 When You Invest, Here's What You'll Discover
How to be patient yet still move forward faster to reach your goals than 99.9% of your population (this refined approach changes everything!)
How to become comfortable with being uncomfortable (getting out your comfort zone in business allows you to achieve what 99.9% of others only wish and dream about)
Why it's never worth losing a "finger or toe" – the trick for never having to take an unnecessary risk… even in the most riskiest of situations and circumstances (low risk, high reward)
Understanding and knowing the price you're willing to pay for your success and why this is the most likely the difference between actually taking action or just sitting on the sidelines (Have you defined your "Standard" yet? If not you'll love this…)
The Secret To Amazing Business Partnerships And Why Most Are Doomed To Fail At The Onset
When Ed Shared This Insight With Me, It Made My Head Spin!
Ed's "tempering the timing" approach in life and death situations and how this has everything to do with your financial future
What true failure is… once you understand this better definition of failure, this alone can immediately switch you over to being a success
Why "GroupThink" is always the kiss of death — and how you're most likely succumbing to it at this very moment even though you don't realize it
Setting the "when not to succeed" goal in advance… it's secrets like this you only discover for someone who has achieved something only 15 people in the world have… and what an edge this will give you in business and life!
"Starting with the descent" – a unique approach to working backwards that will get you moving toward a short term success asap while the end result automatically takes care of itself
Ed Shares A Customer Service Trick I'm Confident Will Add An Easy Six Figures To My Business This Year
And Should Immediately Quadruple Your Chances Of Success In Any Niche Your Are Playing In Right Now
10 year goals – the secret to building a goal so attractive you're willing to work on it and see it through for a decade (this is the secret to real success with goal setting, straight from the legend himself!)
How Ed marketed and sold himself to raise the hundreds of thousands of dollarsin sponsorships needed for him to financially be able to support himself to climb all fourteen 8000 meter peaks
How to see it through when the going gets tough — which is always does! (This is where everyone else quits while you can laugh all the way to the bank)
How Ed managed his time with his wife, children and climbing the world's tallest mountains
For consultants and coaches – a 'short roping' strategy to help you clients through challenges and to achieve breakthroughs rapidly
Insights On How To Build The Right Team, Because No One Reaches The "Top Of The Mountain" On Their Own
Attention My Amazon Sellers – This Is KEY For You…
"That's the way to nibble at these large, almost impossible goals…" Ed breaks it down once and for all!
Ed's response when a sponsor dropped him because he failed to summit a mountain (adopting this view will open up all kinds of doors and opportunities for you)
The underlying code that guides Ed to save others lives on the mountain, putting aside his own attempts and hopes… (his answer to this has forever changed how I operate at a fundamental, human level)
How to handle criticism (Ed has had his fair share by those who are jealous of his results… listen in as Ed shares his strategy of dealing with it)
A Candid Focus On Fear And How To Harness It Properly To Help You Make The Right Decisions
Fear Is A Great "Lever" Once You Know How To Use It…
Why Ed was willing to walk away only having summited 13 out of the 14 peaks… and how he ultimately succeeded at FINALLY summiting the last peak!
Why Ed chose to climb with a single partner instead of a large team (the implications this has on your internet marketing career are staggering…)
The book writing process and how Ed got his booked written and published to become some of the most successful selling books on mountain climbing
And much, much more!
Start Benefiting Immediately!
I urge you to get your hands on this resultant product I created with Ed which I call "Above Boundaries". You get instant access to this audio mp3 + transcript companion training program and it's just the thing right now for you to help you conquer the rest of this year and the many years of success waiting for you.
The penalty for not signing up by Sunday, November 5, 2017 at 11:59 PM Pacific is you'll pay more than double the price. While a great deal at $49.95, why pay more than you have to? Get started for just $19.95 for a limited time.
I remember one time hearing world renowned success coach Jim Rohn say "the book you miss can't help". In this case, for casually listing for a little under two hours as I uncover secret after secret of how Ed was able to pull off something so incredible, so powerful that only 15 people in the world have ever done it… I genuinely feel sorry for anyone who doesn't get access to this.
Consider this… If someone was willing to share the synthesis of nearly 20 years of experience with you… and you could get all that in under 2 hours and for less than 20 bucks… is that a good deal?
Any reasonable person would say yes. It becomes a no-brainer when you're also protected by our "no questions asked" 30 day money back guarantee, which states:
I've made it my life mission to find the most talented people in all walks of life… not just "the best", but the "best of the best". Not just the 1%ers. I'm talking about the 1%ers of the 1%. The true elite. Ed is one of those individuals and rarely does anyone get access to such an intimate, no-holds barred reveal like I was able to create for you with Above Boundaries.
It's served me well to find and study these true "once in a lifetime" type of successes, and now I present it to you in the easiest to consume and most powerful of all formats to give you immediate and direct benefit.
Get it now:
To your success!

P.S. it only takes one good insight heard once to have a profound impact on the rest of your life. What do you think a guy like Ed can reveal to you? Clearly he has a different, better strategy for conquering the unconquerable!
P.P.S. And I'm not talking about mountains… I'm talking about the ability to unlock never-ending potential.