So you want to learn to meditate but aren't yet sure about where to get started?
Today you will discover my best meditation techniques for a happier, healthier and more enjoyable life.
3 Tips On The Best Ways To Meditate
1. Before you sit down to meditate you need to decide what time of day works best for you. Many people tend to meditate first thing in the morning as it helps to get the day started in a calm and focused way. But it's also good to meditate just after work, in the evening, or even during a lunch break if you can find somewhere you won't be disturbed.
2. Decide on how long you are going to meditate. If you are new to meditation then perhaps start with 5 or 10 minutes. If you decide to go over that time once you are meditating, then that's okay too. The important part is that it's something that is doable for you. This will probably change as your meditation journey evolves but it's good to start with what's comfortable.
3. Decide what type of meditation you are going to do. If you are going to meditate for a short period of time, then you may want to look at mindful meditation to get started with. If you have 20 minutes or more then you can look at guided meditations, or even active meditations that go for up to an hour.
The Best Meditation Technique For Happiness

How did you go? Does it make sense that you can have more happiness and health in your life just by using a simple meditation technique like the one we just talked about in the audio? If so, then start using it from today and watch as your life changes for the better from the inside-out.
If you enjoyed this post please comment and share if you want more content like this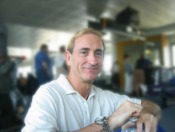 Michael Atma
Meditation Dojo Blog
Skype: michaelatma
Email: Michael@MichaelAtma.com
"I Teach You how to live a Happier, Healthier and More Fulfilling Life in Just 5 Minutes a Day!"
PS: If You Want to Learn Simple 5-Minute Meditations For A Happier, Healthier and More Productive Life – Click Here For Instant Access
https://www.meditationdojo.com/wp-content/uploads/2015/12/How-To-Choose-The-Best-Meditation-Techniques-Featured.jpg
300
700
Michael Atma
http://www.meditationdojo.com/wp-content/uploads/2017/01/Meditation-Dojo-2017-5-300x77.png
Michael Atma
2015-12-03 07:55:10
2016-10-11 06:25:48
How To Choose The Best Meditation Techniques