If you'd of asked me before I started meditating if it could potentially be a life saver I would have probably laughed in your face. I had a great job, good friends, awesome lifestyle, and loved my life. What possible use did I have for meditation?
It's funny how quickly things can change. One day, I'm on top of the world, the next I've lost my job, my lifestyle, and I'm too ashamed to reach out to my friends. This led to a downward spiral of sleepless nights, panic attacks and loss of confidence in myself.  Then I remembered meditation and decided that it was worth giving it a go as I was desperate to do something to turn things around.
Then I remembered meditation and decided that it was worth giving it a go as I was desperate to do something to turn things around. Little did I know that this would set me on a path to finding my greatest passion and teacher in life.
Meditation Can Change Your Life
Here's how meditation helped to save my life:
1. It gave me a sense of inner peace from day one. Anyone that has ever suffered from anxiety, worry, or panic attacks knows what it's like to not have inner peace. That's why when I first started meditating I was blown away by how quickly this happened for me.
2.  My stress levels went from being 8 out of 10 to 3 out of 10, in just a few months. As soon as I started meditating I knew that I wanted to make it a daily habit. I believe that it is the consistency of meditation that helps to reduce stress levels and makes it easier to cope with higher levels of stress than normal.
3. I got my health back on track. With all the pressure that I'd been under with rapid life changes and concerns about what the future might hold it had taken a toll on my health and well-being. As my head began to clear it became easier to focus on making decisions and taking actions that made a positive difference.
4. It helped me to connect with my spirit. I never really thought much about spirituality before I started meditating. But after traveling the world and learning meditation from a variety of truly enlightened teachers I began to have glimpses of expanded states of consciousness that showed me yet another unexpected gift that it can bring.
5. I discovered my life's purpose. While I had been making good money at my job it was never something that I was really passionate about. After meditating for several months I realized that I was really passionate about meditation and how it can change lives. That's how I came to be a meditation teacher and best-selling author.
These are just the tip of the iceberg when it comes to how meditation can help to save lives. There is no price that can be put on the lasting inner peace that daily meditation practice can offer. Make no mistake, meditating every now and then will bring some temporary calmness, but it won't necessarily save or change your life. That's why
That's why I recommend meditating daily if you can. Even if it's just for 5 minutes, it's better than stopping and starting. As you get more comfortable with meditating you can easily increase how long you meditate for. Ideally, aim for 20 minutes each day and preferably in the morning soon after you wake up.
If you enjoyed this post please comment and share if you want more content like this.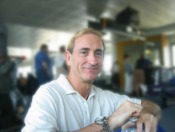 Michael Atma
Meditation Dojo Blog
Skype: michaelatma
Email: Michael@MichaelAtma.com
"I Teach You how to live a Happier, Healthier and More Fulfilling Life in Just 5 Minutes a Day!"
PS: If You Want To Learn Simple 5-Minute Meditations for FREE – Click Here For Instant Access
https://www.meditationdojo.com/wp-content/uploads/2017/01/5-Ways-Meditation-Can-Be-a-Life-Saver-Featured-Image.jpg
350
800
Michael Atma
http://www.meditationdojo.com/wp-content/uploads/2017/01/Meditation-Dojo-2017-5-300x77.png
Michael Atma
2017-01-19 06:14:06
2017-01-19 06:14:06
5 Ways Meditation Can Be a Life Saver