If you have already tried meditation and mindfulness techniques and still have high stress levels, there's a good chance you need to watch this video.
This video will share with you how to practice meditation to help reduce stress just by applying a few simple strategies.
Practicing Mindfulness Can Be Fun
You can get better results when you approach mindfulness with an attitude of fun. Take me as an example…
Very shortly after I started meditating and I was still a 'rookie' meditator, I signed up to do a fourteen day meditation retreat. Now, this was far from fun for me as we started at 6.00am and finished at 6pm every day. Of course, we had several breaks during the day but for someone like me that was brand new to meditation, it was quite a shock to my system.
The first few days were the toughest but after that my mind and body started to relax a lot more. By day five I was having the most amazing experiences both during my meditations and after them. This ranged from feelings of deep joy and calmness, to feeling more alive, energized and focused than I could ever remember.
By the end of the retreat I felt like a completely new person. To say my life changed after this event is an understatement. It was like layers of doubts and fears had been lifted from my mind and shoulders, and for the first time in a long time I felt tremendously happy and inspired to be alive.
From there, I went on to live a life filled with passion, purpose and power. This looked like quitting my job and becoming a successful entrepreneur while designing my work around my lifestyle, becoming a #1 best selling author and living a life of freedom and adventure.
All this came from taking the time to make mindfulness and meditation part of my daily routine. While it wasn't fun at first while I was learning to meditate, this didn't last for very long. Now, more than 17 years later, I have rarely missed a single day of meditation and on many days I even get to meditate twice.
The fun comes when you start to see and feel the difference that meditation has both on your mind and body. From the very first time you notice a different level of calmness and clarity of thought weaving it's way through your day, and your body vibrating with renewed energy, you'll never look back.
Video on How to Practice Meditation Tips
I hope this video helped you to see the power meditation has to reduce stress in a some very unique ways that very few people talk about.
The majority of stress comes from what we think about most of the time and by changing the way we relate to our mind and thoughts, it gives us the best chance to live a healthier, happier and more productive life.
If you enjoyed this post please comment and share if you want more content like this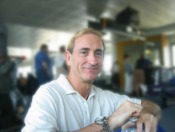 Michael Atma
Meditation Dojo Blog
Skype: michaelatma
Email: Michael@MichaelAtma.com
"I Teach You how to live a Happier, Healthier and More Fulfilling Life in Just 5 Minutes a Day!"
PS: If You Want to Have Less Stress, More Calm and Morte Energy in Your Life (Unless You Already Have an Amazing Life) – Click Here For Instant Access
https://www.meditationdojo.com/wp-content/uploads/2015/09/3-Easy-Ways-Meditation-and-Mindfulness-Reduce-Stress-featured.jpg
274
640
Michael Atma
http://www.meditationdojo.com/wp-content/uploads/2017/01/Meditation-Dojo-2017-5-300x77.png
Michael Atma
2015-09-10 08:37:59
2016-10-07 02:17:03
3 Easy Ways Meditation and Mindfulness Reduce Stress